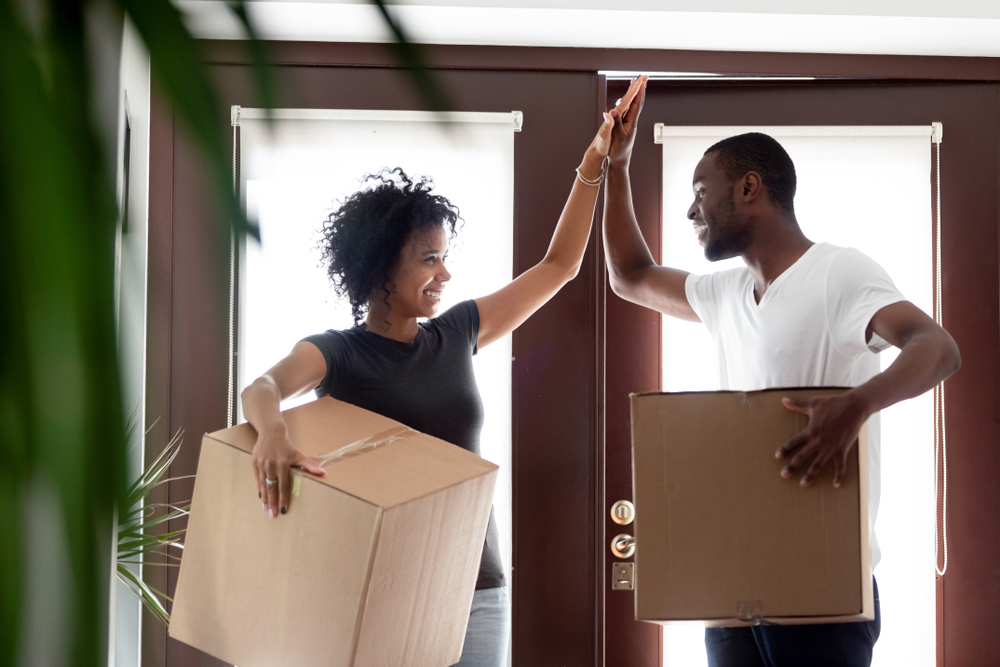 5 Useful Tips For First-Time Home Buyers
If you're a first-time home buyer, it can feel like you're taking a crash course in the real estate industry. From the type of home you want to what you can afford to the myriad options for financing, it can be overwhelming.
Verify your mortgage eligibility (Dec 9th, 2023)
As mortgage professionals, we've seen it all from our side of the lending desk, and we're here to help! We're grateful to have helped many people achieve homeowner status, and we've learned a lot about the process that you are about to go through.
These tips are some of the most common, practical, and valuable insights into the home buying process. They can be a helpful review for anyone starting the process and first-time homebuyers. 
Verify your mortgage eligibility (Dec 9th, 2023)
1. Choosing Your Home Type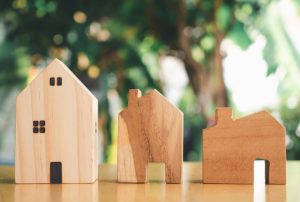 What type of home is best for you and your household? While most real estate content focuses on single-family homes, other options exist. Townhomes and condos play a significant role in the housing market – especially in high-demand, high-density cityscapes and terrain-bound communities. Let's take a quick look at these different options:
Single Family House
Single-family homes are "house and land" purchases, with lots ranging from several acres to a half-foot of shaded grass on each side. Single-family homes are typically more private but come in various styles, designs, materials, and durability. 
You are responsible for all maintenance, repairs, and utilities within the property lines in a single-family home. Single-family homes can be independent though some are part of an HOA community, which can mean added fees for community amenities. Be sure you know about any HOA fees in addition to your mortgage.
Verify your mortgage eligibility (Dec 9th, 2023)
Townhomes
Townhomes are homes built next to each other, generally connected in a row. Each unit is private but can share walls, and rooftops tend to be connected. Typically townhomes are governed and partially maintained by an HOA of owner-members. 
A townhome is often the perfect balance between a single-family home's privacy and a condo's efficiency. Some townhomes even have yard spaces, though they tend to be smaller than most single-family homes.
Condos
Condos are generally shared residential buildings similar to apartments. Therefore, you will likely share walls with neighbors, especially in high-rise buildings. Unlike apartments, however, each homeowner owns their condo and can be free to renovate without disturbing other residents. 
Verify your mortgage eligibility (Dec 9th, 2023)
Condos are excellent options when you don't want a yard to tend or appreciate lower-maintenance homes. However, while maintenance costs tend to be lower, condos come with owner-association fees. These fees can cover building costs and amenities such as fitness rooms, swimming pools, and other common areas. 
Knowing your desired home type will help you focus your search and define your wants and needs.
Verify your mortgage eligibility (Dec 9th, 2023)
2. Downpayment Options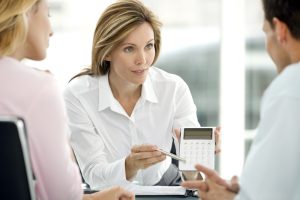 How much downpayment do you need to buy a house? The short answer is: it depends. Traditionally people suggested a downpayment of 20% of the home price or more. But times have changed. First-time home buyers can often find loans with downpayment requirements as low as 3%. 
It's essential to know your available options for mortgages and downpayment percentages. Let's look at a few different scenarios:
Best Practice vs. Most Practiced
Best practices say to put 20% down on a new house. While a 20% downpayment usually eliminates any requirement that you carry Private Mortgage Insurance (PMI), you no longer need to meet this 20% threshold to obtain a mortgage.
Verify your mortgage eligibility (Dec 9th, 2023)
First-Time Homebuyer Loans
Special federal loan programs like Freddie Mac and Fannie Mae offer loans for a downpayment as low as 3%. We're happy to review these options with you and show you how this can be a viable option. 
Downpayment Assistance* from Mortgage Lenders
If you don't have your necessary downpayment ready, there are many down payment assistance programs that can help. These are special programs, and we recommend you speak with a mortgage professional (like us) to review the requirements and potential options to meet your needs. 
Verify your mortgage eligibility (Dec 9th, 2023)
3. Get Advice from the Pros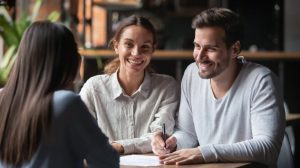 As a first-time home buyer, you can gain a lot by asking those who've seen many real estate deals. In addition, your mortgage lender, real estate agent, and even your painters and stagers may have unique insights into making your home buying experience as successful and rewarding as possible.
Mortgage Pros and Your Financial Strategy
The single most complex part of buying a home is the mortgage. Unfortunately, most people don't realize there will be a difference from one lender and mortgage loan to the next. In reality, there are many different mortgage options and fee structures; your mortgage pros know which ones are the most beneficial to your home purchase.
Real Estate Pros on Market Strategy
Have a long talk with your real estate agent about strategy. Don't just talk dream house details and budgets. Instead, get their insight on how to make this process easy on yourself with a few smart decisions and a roadmap early on.
Verify your mortgage eligibility (Dec 9th, 2023)
4. Navigating The Low-Inventory Housing Market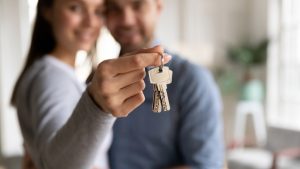 As we've said, the housing market is very competitive right now. As a result, the supply of homes for sale, including new home builds, is lower than it has been in years. That said, there are still homes for sale, and with the proper planning and strategy, you can position yourself to find a wonderful home.
Here's how to prepare for and navigate a tight housing market with lower inventory:  
Verify your mortgage eligibility (Dec 9th, 2023)
Identify Dream-Home Candidates Quickly
Knowing what kind of house you're looking for and being able to move quickly will play to your advantage. Mortgage and real estate professionals get regular updates for new listings and often find out about pending listings before they hit the market. In addition, professionals talk with one another and often have advance notice about homes appearing on the market. 
Technology also enables the home search process, with listing websites and 3D tours available for many properties. Take advantage of this and take virtual tours to see what types of homes appeal to you and meet the needs on your wish list.
Finding a home is a team effort; the more you can work with your lender, the better the chances you'll find the home you want.
Verify your mortgage eligibility (Dec 9th, 2023)
Submit Your Bid with a Mortgage Pre-Approval Letter
When you submit your bid, do so with a mortgage pre-approval letter. Your mortgage lender can help you obtain this letter which confirms that you qualify to buy the house at the asking price. The letter also ensures that if chosen, your bid is reliable. Your lender can even give you a unique letter for every bid so that your offer is specific to the property you are pursuing. 
5. Who to Talk To Before Your First Home Purchase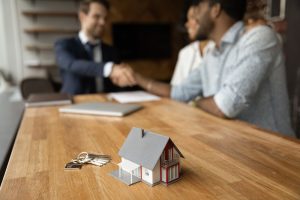 Who should you consult with before you decide to buy a house this year? Good advice and professional guidance are valuable during significant financial decisions. You likely already know a few, but let's run down the list.
Verify your mortgage eligibility (Dec 9th, 2023)
Your Mortgage Lender
Your mortgage lender is your number one source of information on finding the right mortgage to finance your new home. Remember that you want a lender and a mortgage that will allow you to enjoy your new home comfortably and confidently.
Your Financial Advisor
You may want to consult with your financial manager about the best next steps regarding your finances. For example, do you have enough downpayment for the loan you want to take out? How big a mortgage can your current income afford to cover each month? Answer these essential questions before your first home bid to make the process faster and easier.
A Real Estate Agent
Your mortgage lender can connect you to a real estate professional who can meet your specific needs. Make sure the agent understands your vision of a dream house. 
Verify your mortgage eligibility (Dec 9th, 2023)
Professional advice is always welcome regardless of your stage in the process of buying a home. Contact us today to learn more about your first-time home buyer experience and the right mortgage strategy for you.
*Eligibility subject to program stipulations, qualifying factors, applicable income and debt-to-income (DTI) restrictions, and property limits.
Verify your mortgage eligibility (Dec 9th, 2023)
• The information contained herein is distributed for educational purposes only. 
All content has been written and provided by leadpops.com
Show me today's rates (Dec 9th, 2023)