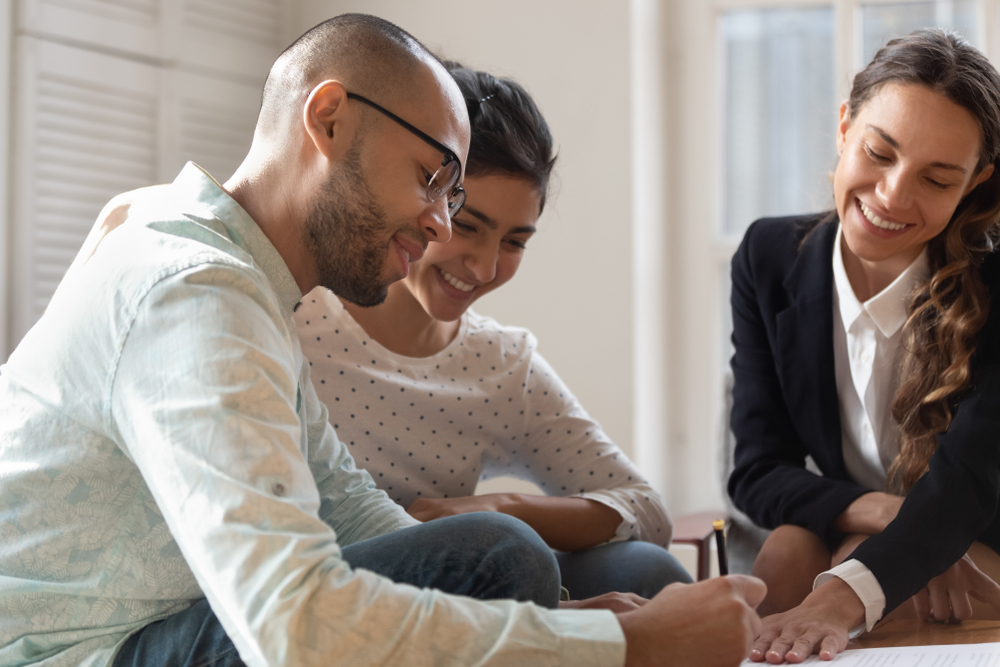 Making a House Offer Without a Buyer's Agent: A Guide
Buying a house without a real estate agent can be scary if you do not know where to start. But, while it may not be easy to maneuver through without an agent, it is still possible to buy your dream house if you learn various tips and tricks.
Verify your mortgage eligibility (Dec 9th, 2023)
The tips will guide you in making an investment that meets your needs and expectations, and you can also close the deal within your expected timeline.
Here are crucial tips for making an offer to the seller without the help of a realtor:
Conduct Intensive Research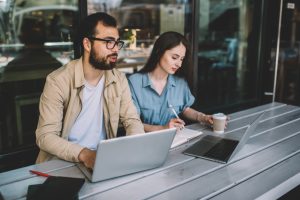 Researching the available type of houses and prices is the first step toward a successful home purchase.
Verify your mortgage eligibility (Dec 9th, 2023)
If you know the type of house you want, find similar homes within your neighborhood and compare prices before making an offer. Then, interact with your neighbors and ask them for the house prices based on the current market value.
It is best to compare houses in different neighborhoods to get a clue about the average cost. This information will help you budget effectively and look for a home that suits your budget needs.
Even if you plan to buy a house from someone you know, never assume the price. Instead, do due diligence and research intensively before making an offer.
Verify your mortgage eligibility (Dec 9th, 2023)
Apply for a Mortgage
Sellers will engage you seriously when you are preapproved. With this step complete, you will have a seller's full attention.
Preapproval will help you determine a suitable house that fits the budget.
Once you are preapproved, you can quickly negotiate the closing price of the house. This step makes the process easy and seamless for you and the home seller.
Verify your mortgage eligibility (Dec 9th, 2023)
Hire a Real Estate Attorney
Since you're not using a buyer's agent, it is best to hire an attorney. A house is a massive investment, so you want to be sure that you are legally safe and protected in the transaction.
The best practice: hire an experienced real estate attorney who will guide you when signing documents to avoid making mistakes. This step enables you to make informed decisions and gives you peace of mind knowing everything is alright.
Ask for Disclosure from the Seller
It is best to make an offer when you already know the state of the home. Some homes may need repairs and remodeling once you move in, which can be costly.
Verify your mortgage eligibility (Dec 9th, 2023)
Ask the seller for the disclosure form to find out the current state of the house. Having a clear idea of potential added costs will help you determine the best price for buying a home. In addition, once you deduct the cost of repairs, you will have a more accurate view of the home's actual value.
If you buy a home without checking the disclosure, you're likely to lose more money in the long run. You can also be risking your life and your family's safety if there are hazards in the home. So check all the nitty-gritty and go on with the deal only after being comfortable with everything.
Inspect the Home

A home inspection is a crucial consideration to help you make informed decisions. Since you're not working with a buyer's agent, you should hire a home inspector.
Verify your mortgage eligibility (Dec 9th, 2023)
An experienced inspector understands every detail and will deliver a clear inspection report. Your lawyer will guide you through the documentation process when the inspection is complete. The home inspector should write down all issues in the home since you will need the report later.
When done with the inspection, discuss the report with your lawyer and determine what issues the seller needs to fix before moving ahead. The process may take you five to ten days, depending on the distance, issues available, and the size of the home.
Make an Offer and Negotiate
Since you already know the current state of the home, make an offer based on the inspection report. Your real estate lawyer can help you land the best offer through negotiation.
Verify your mortgage eligibility (Dec 9th, 2023)
Since you already have a report from your market research, you can compare and see if the home price you want is consistent with the market prices. This research provides crucial information to avoid paying more than the current market value.
If you're not comfortable with the final price, negotiate with the seller and only proceed when you feel satisfied with the final figure.
Document Every Detail
You'll be completing a lot of paperwork when purchasing a home. It is best to document everything from the start until the end. Documentation will help with future references and minimize any issues that may pop up. Here are several things you should document before you buy the house:
Verify your mortgage eligibility (Dec 9th, 2023)
The location of the house, including its legal address
Your name and the name of the seller
A report on the title, including property search results and the legal title summary.
Documentation to show what the seller will leave behind when they vacate.
A discourse statement with crucial information about the current state of the home.
It is best to have all the required documentation before closing the deal. If you do not know how to go about this, you can ask your lawyer to guide you.
Do not forget to document somewhere that the seller will not pay a buyer's agent since you're not working with one.
Close the Deal
Congratulations on coming this far! Now it's time to finalize the purchase and own the house.
Verify your mortgage eligibility (Dec 9th, 2023)
You should be ready to sign a lot of paperwork. Take time and go through the paperwork to ensure you know what you're signing. If you do not understand various terms, ask your lawyer for clarification.
The Bottom Line
Using the above information makes it possible to go through the entire process without an agent and purchase the home successfully. Working with an experienced lawyer can minimize risks and disputes, creating a smooth process for both parties.
All content has been written and provided by leadpops.com
Show me today's rates (Dec 9th, 2023)